Glass Barware Deco & Beyond Liminski
Elegance in crystal and color with an Art Deco flair is displayed in 600 photos of early 20th century barware. Cocktail shakers, decanters, pitchers, beverage dispensers, punch bowls, ice buckets, stemware, tumblers, beer mugs, coasters, swizzle sticks, bitters bottles, medicinals, juice reamers, and more appear. These are the products of well known glass companies, including Cambridge, Duncan Miller, Fenton, Fostoria, Hazel-Atlas, Heisey, Imperial, Indiana, Morgantown, New Martinsville, Paden City, and Tiffin. Essential descriptions of the wares are given, along with historical information, colorful background on the Roaring Twenties and the Prohibition era, appendices, a bibliography, an index, and values in the captions. This book is lovely to look at, interesting to read, and worthy of inclusion in all libraries devoted to collectible vintage glassware.
Paperback: 160 pages
Language: English
Product Dimensions: 8.4 x 0.6 x 10.9 inches
PRICE INCLUDES SHIPPING!
$33.95


Availability: 1 In Stock
SKU: BREW21389
Category: Breweriana Books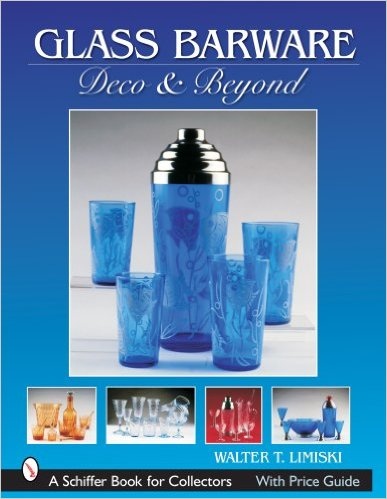 Print This Page
Ask a question about this product