Krueger's Baldy Bottle Display
3 dimensional sign folds out at bottom to be self standing and to hold a bottle. Like new.
$150.00


Availability: Sold Out
SKU: 117285
Category: Signs
Grade: 10
Brewery: G. Krueger Brewing Co.
City: Newark
State: NJ
Type: Cardboard beer sign
Size: 10.5 x 15 in.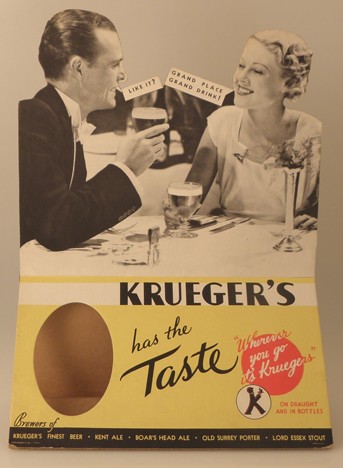 Print This Page
Ask a question about this product