Ruppert Ale 125-35
Tough IRTP version. This sheet is one of a find of 40 sheets. A gentleman purchased a home and its contents outside of Philadelphia, PA. In the garage was a box of 40 unrolled sheets! These can be rolled and lidded by The Master, Art Lacomb. Or, they can be framed as-is and hung on the wall to make a beautiful display.
Click here to see an example of one of these sheets that was rolled into a quart cone top.
Click here to see another example.
They come out with perfect height, shape, etc!
You can deal directly with Art Lacomb to have your sheet rolled or I can do it for you.
$300.00


Availability: Sold Out
SKU: sheet00025
Category: Flat Tops Non-OI
Book #: 125-35
Grade: A1++
Brewery: Jacob Ruppert
City: New York
State: NY
Type: Flat Top Flat Sheet
Size: 12 oz
Date: 1940's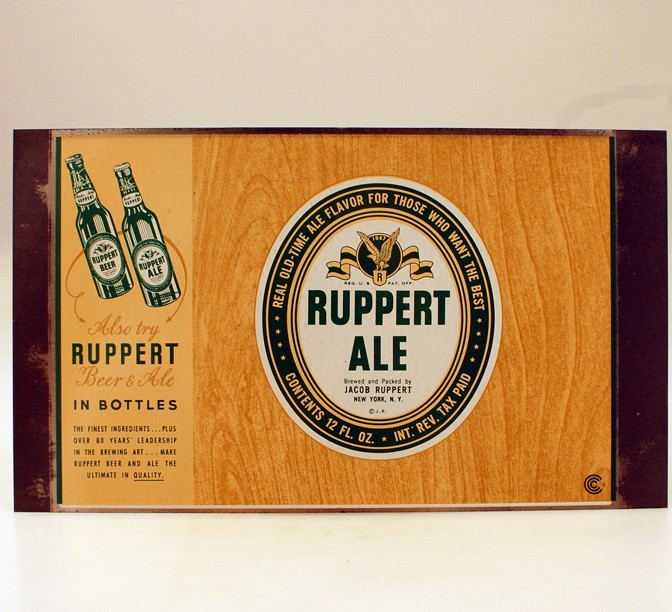 Print This Page
Ask a question about this product